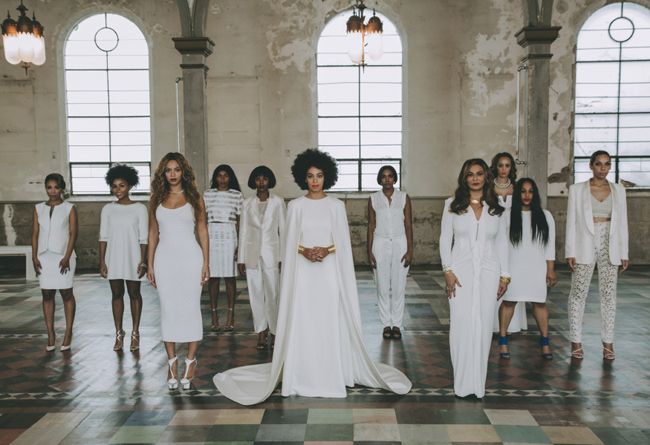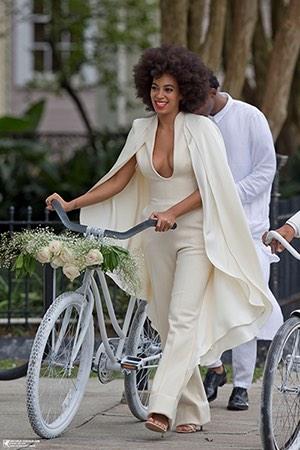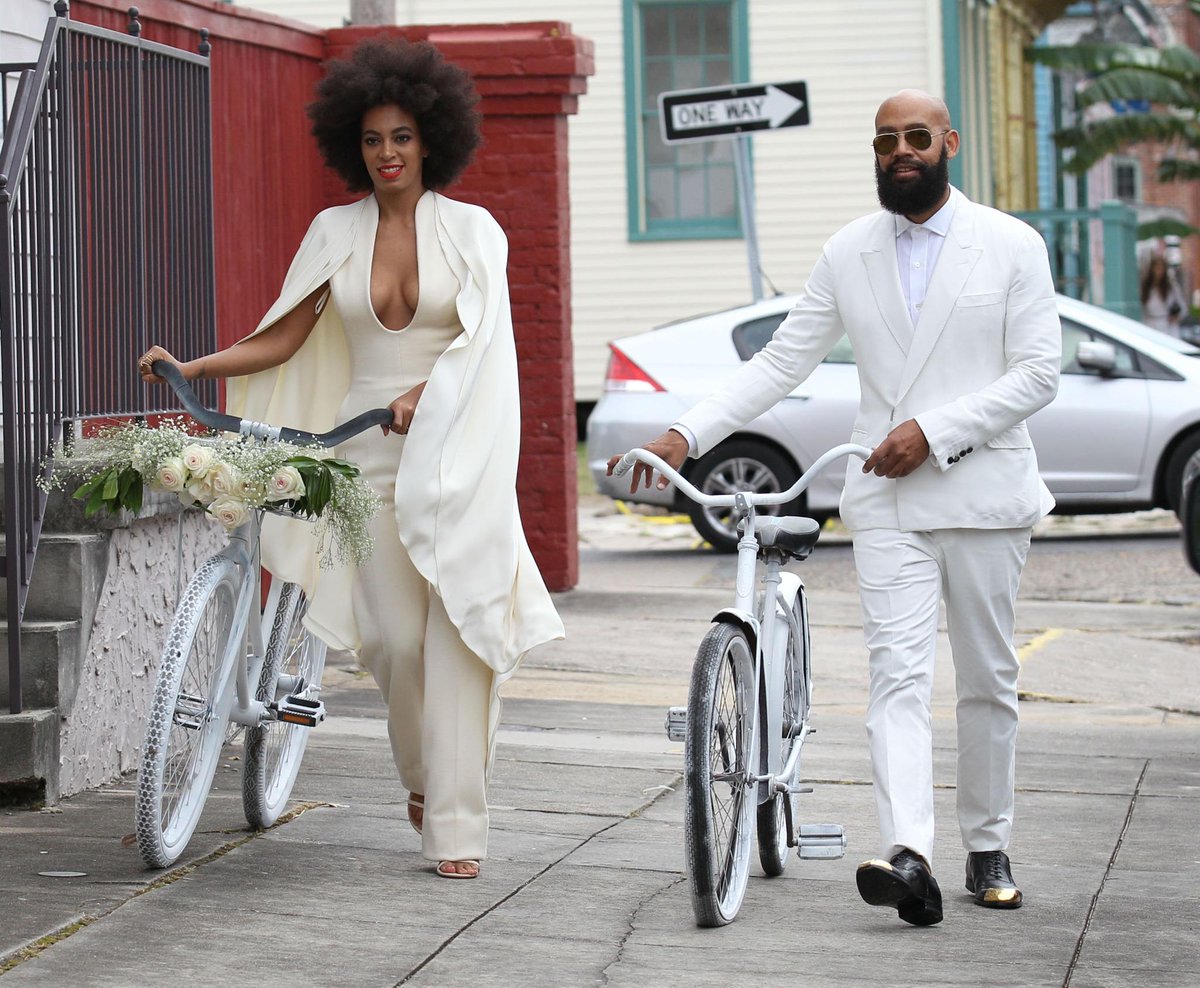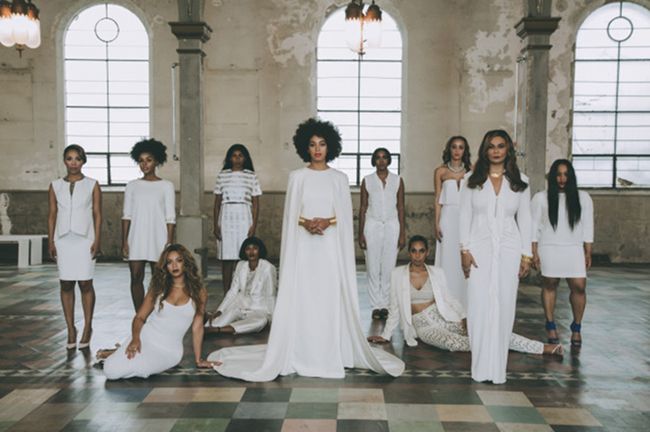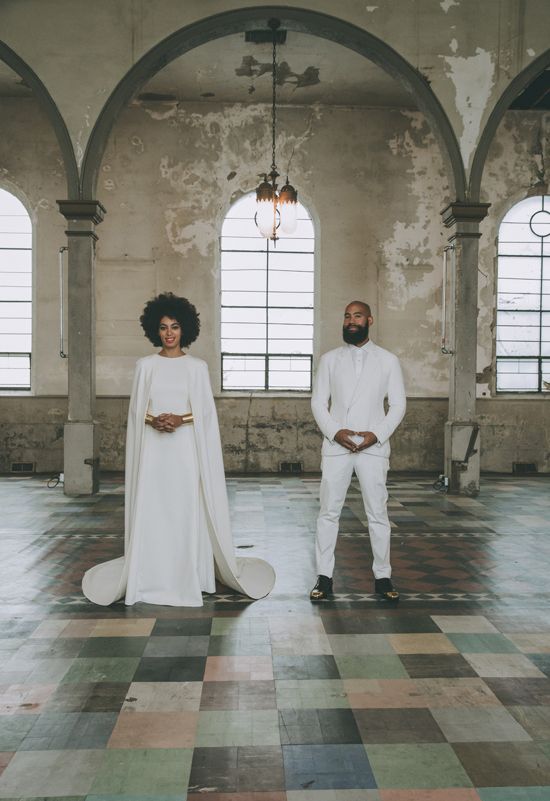 I LOVED how unconventional Solange's wedding was over the weekend. Forget no one else wearing white besides the bride and forget a poofy Cinderella dress. Solange broke the mold with capes, jumpsuits, guests in all white, and need I add bikes?
Absolutely beautiful in my opinion and the way your wedding should be... rememberable.
Read more about the beautiful couples elegant non traditional wedding here or to view more of the pictures from the ceremony.